How to Nurture your Emotional Health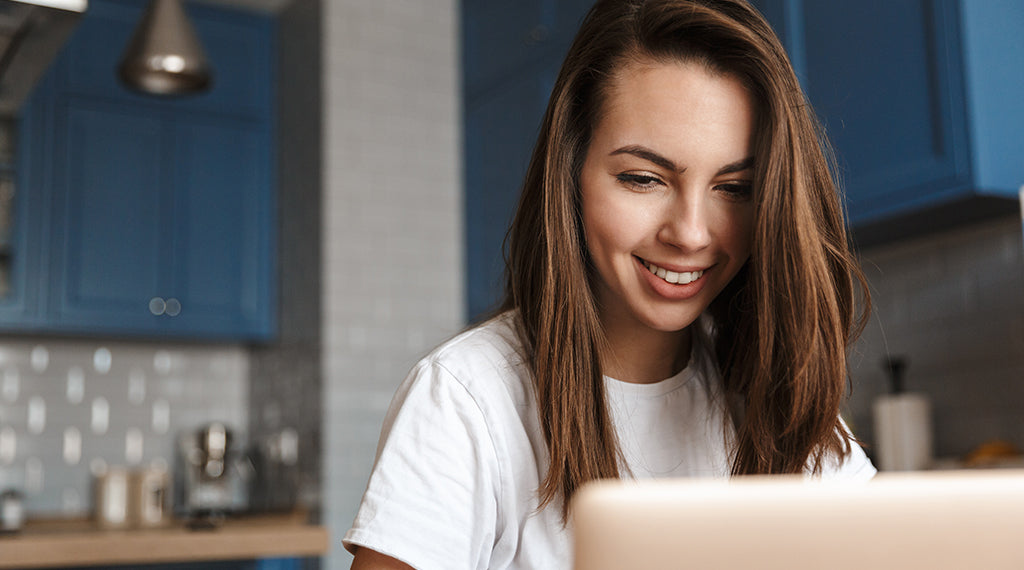 Nurturing your emotional well-being is as important as nurturing physical health as it helps in keeping your thoughts, feelings & behavior in control. Most people often focus mainly on their physical health & neglect their emotional health but to attain balance in life, it is important to give your emotional well-being equal importance.
 Most people have a misconception that being emotionally healthy is all about being happy at all times but, in reality, it implies that you are well-aware of your feelings & emotions. To be overall healthy, you need to give your physical, mental, and emotional well-being equal importance. With good emotional health, you can easily cope up with your life's setbacks. By nurturing your emotional well-being, you can have a healthy attitude about your feelings & handle any situation gracefully.
Before discussing the ways to nurture your emotional health, first, you need to understand what is emotional health. Emotional health is all about being mindful of your emotions & learning to manage them whether they're positive or negative. Emotionally healthy people are happier & fulfilled than people who are not emotionally healthy. People with good emotional health can cope with life's challenges more efficiently as emotional health is interlinked with emotional intelligence which helps in controlling emotions while facing life's difficulties. Being emotionally healthy can also improve your physical well-being.
In this article, we'll discuss a few easy & effective ways in which you can nurture your emotional health:
Find balance in your life
To nurture your emotional health, you need to find a balance in life by bringing a positive outlook in life. We all have a habit of cluttering our headspace with negative thoughts which often result in deteriorating our emotional health. Everyone has problems in their life related to their work, relations, health, etc. but that doesn't mean that they have to keep obsessing over all these things & become stressed out. To nurture emotional health, it highly important to have a more positive outlook in life. Optimism not only helps in boosting your emotional health but also improve your overall quality of life.
Get quality sleep
Nowadays, most people don't take proper 8 hours of sleep which not only impact their physical health but also emotional health. Sleep is vital to make your mind think more clear & make your reflexes work better. To nurture your emotional health, make sure to get better quality sleep. Lack of proper sleep can slow down your thought process and can hurt your work performance or negatively impact your relationships so always make sure to get quality sleep.
Strengthen social connections
The next effective way of nurturing your emotional health is by strengthening your social connections. Being surrounded by positive & loving people can improve your emotional health magically as they can help you live a more meaningful life by being your strong support system. Whenever you feel low, make sure to reach out to your friends & family so that you can focus on good things in life.
The next thing that you should be doing to boost your emotional health is meditation. Meditation is truly a great stress buster that can help you in balancing your thought & emotions. By meditating regularly, you can attain mindfulness & restore your emotional well-being.
 Indulge in self-care
Taking good care of your body is important to nurture your emotional health. Try to keep your body well-nourished by eating healthy food. Our physical, mental & emotional well-being are interconnected so it is highly important to have a well-balanced diet & proper exercise to stay overall fit & healthy. Many studies have proven that having junk or processed food not only makes your body unhealthy but also has a negative impact on how you feel.
 Keep a schedule
Another effective way to nurture your emotional health is by keeping a proper schedule of your daily tasks. Nowadays, work stress has made it difficult for the people to focus on the good things so the best way to deal with such situations is by keeping a proper schedule to make most out of your day. You can make your day more productive & creative. It also helps in maintaining a work-life balance.
Make time for fun
The next thing that can help in boosting your emotional health is by making time for fun. Make sure to do things that bring out pleasure & fun in your life. By taking out time for doing things that you love will surely make you happy & satisfied. Doing fun activities will boost your zest for living which eventually will improve your emotional health.
Talk to a professional
If you have emotional problems then you should consider taking help from a professional who can help you become an emotionally stable person. Just like physical health, emotional health is equally important so always make sure to take professional help to manage your emotions effectively.
So, these are a few effective ways in which you can nurture your emotional health. By being emotionally healthy, you can easily tackle any setback, obstacle, and adversity without losing touch with objective thought. You cannot boost up your emotional health in just a day or week. It is an ongoing process so you need to put constant & consistent efforts to live an emotionally healthy & happy life.
Final Thoughts
Wrapping it up, we can say that, no matter how physically healthy your body appears, however, if your emotional health is not intact then you won't be able to tackle stressful times effectively so, always make sure to give nurture your emotional health to improve your proper well-being.