Fun Indoor Activities for Quarantined Kids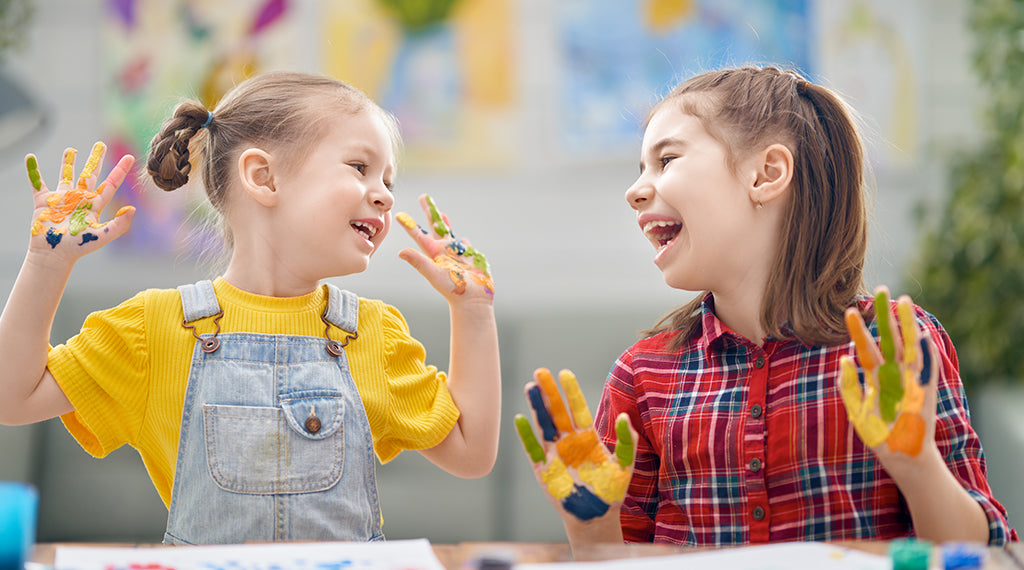 With the Covid-19 pandemic happening around the world, it can be a tough time for kids to stay entertained at home. Keeping kids involved in various indoor activities during global lockdown is important otherwise it will impact their mental health. The pandemic situation has taken a toll on kid's minds so to maintain their sanity, it is essential to keep them involved in various recreational activities.
 The pandemic situation has moved the classroom to online due to which all kids are stuck at home. Although staying home is absolutely important right now but you can keep your kids active by keeping them engaged in fun indoor activities. The adults are engaged in various productive activities but for kids, it is quite difficult to stay happy at home. As a parent, it is important to fill your kid's daily life with fun activities so that you can strike a healthy balance in their life.
 Many playgrounds & community stores are temporarily closed which is why your kids can't go there. Moreover, in this digital age, the amount of times kids spent staring at the screen has increased over time which is quite hard on mental health. Social-isolation is tough for kids but spending time with them doing fun activities can make them happy & entertained during the quarantine.
 In this article, we've rounded up some fun indoor activities to make quarantine fun for children:
Play scavenger hunt games
The First fun activity that you can play with your kids is scavenger hunt games. It's a much-loved game that kids of all ages really love playing. Through this game, you can also teach your kids life skills such as problem-solving, etc. Playing indoor scavenger games can make your kid active both mentally & physically. And, you can teach them teamwork. 
Bake together
The next interesting thing that you can consider doing with your kids during quarantine is baking. You can bake anything from cookies, cakes & brownies to make your kid's day more interesting & eventful. In this stressful time, baking is a great way to kill boredom & keep your kids entertained. Many studies have proved that baking can help in controlling stressful situations & baking can also boot creativity in your kids so make sure to do some baking with your kids.
 Grow plants together
Another interesting thing that you can consider doing with your kids during quarantine is planting. During social distancing, you can add some greenery in your home by growing some plants with your kids. Almost every kid enjoys gardening so by growing some indoor plants, you can surely keep your kid entertained and can also teach them to go-green. 
Make cardboard fort
The next interesting that your quarantined kids can do is making fort using cardboard boxes. We all have some cardboard boxed in our storeroom or garage so all you have to do is gather all of such boxes together & tell your kids to build a fort out of it. Doing art & craft activity will surely keep your kid's boredom at bay. 
 Take a virtual tour
 Traveling with kids amidst pandemic situations is not safe but you can give your kids a virtual travel experience. Places like museums, theme parks, etc. are closed but you can make your kids take a virtual tour to explore all the places while being at home.
 Play board games
To relieve your kids from pandemic boredom, you can consider playing fun board games with them. It's a great way to bond with your kids & have fun together. Board games help in developing critical thinking in kids, and it also helps in reducing quarantine stress in them. 
Train the dog
The next interesting activity that you can do with your kids in quarantine is dog training. If you have a furry companion at home then you can involve your kids while teaching him new tricks. It will not only help in keeping your kids engaged but you can also make your dog smarter. Dog training is a great activity that you can consider doing to make your day more interesting.
Make felt accessories
Another interesting thing that you can do with your kids is making felt accessories. Felt is a crafting material using which you can make many creative items. There are numerous things that you can create using felt such as flowers, toys, etc. It will help in keeping your kids occupied for long hours.
 Camping in the backyard
Your kids probably can't go outside to camp but you can make it happen at home by doing camping in the backyard. All you have to do is set up a tent at the backyard and create a full camping vibe by preparing hot dogs and bringing sleeping bags, torches, etc. It will give your kid a break from their normal routine. 
 Reading short stories
 If your kid love reading then you can consider reading short stories together to make the quarantine more fun & interesting. It's a great way to expand your kid's mind & you can also instill a lifetime love of reading in them.
So, these are a few fun indoor activities that you can do with kids in quarantine. In this unprecedented time, keeping your kids happy & stress-free is highly important to keep their well-being intact. By involving them in fun indoor activities, you can surely make this quarantine life near to normal.
Final Thoughts
Wrapping it up, we can say that by involving your quarantined kids in fun indoor activities, you can keep them healthy & happy both mentally and physically.