Ashlyn Harris – USA Soccer Team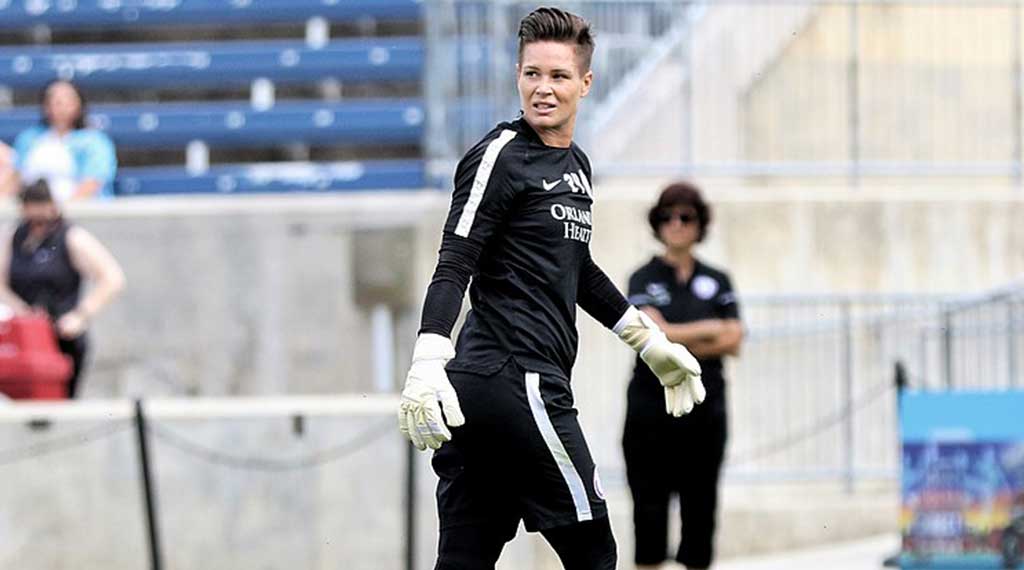 Ashlyn Harris is an American Soccer player who represents both the US National women's team & National Women's Soccer League in Orlando Pride as a goalkeeper. Born to Mike Harris and Time Harris in the year 1985 in Florida, Ashlyn before being a part of the girl's soccer team, she started playing soccer with the boys in Plam Bay Rangers & South Brevard United at the age of 14. She attended Satellite High School in Florida where she played for her school's football team and successfully bagged the titles of a state championship with her team in the year 2002 & 2003. In the year 2004, she won the title of NSCAA player of the year & Gatorade player of the year. Towards the end of her high school career, she became the first female to be named to four-time Parade All-American soccer team.
In the year 2004, she participated in FIFA U-19 Women's World Cup, due to which she delayed her enrollment at the University of North Carolina. She played around 39 matches in the U-19 games. During practice, she shattered her thumb and she had to undergo a surgery due to which she was put on the bench for a specific time period. During 2006 and 2007 seasons of NCC tournament, she had a few more injuries. 2008 was the first season where she played in a perfectly healthy state without having any injuries.
Ashlyn debuts her professional career in the Pali Blues football club in the year 2009. In the year 2010, she was picked up WPS Draft of Women's Professional Soccer in 2010. Since 2013, she is representing the USA national team & has played over 15 games so far. In the year 2015, she along with her teammates brought home the World Cup trophy & was honored into White House by then-President Barack Obama.