Easy Ways To Green Your Style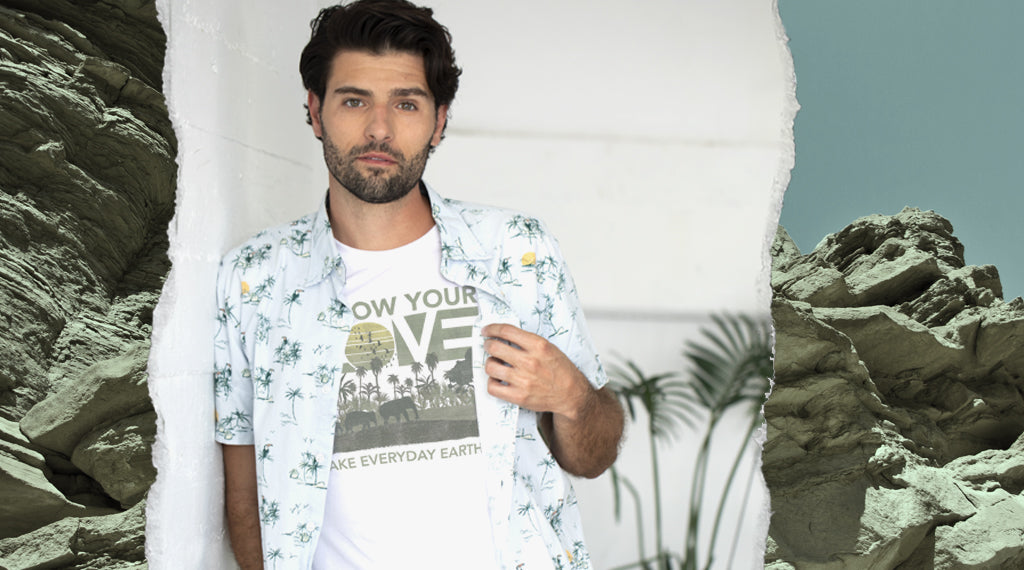 Earth day is approaching, and we all need to amend some changes into our lifestyle & in our wardrobe too. Earth day is celebrated worldwide on 22nd April to make people reconsider their planet-harming way of living & encourage them to go green. While switching to an eco-friendly lifestyle, you also need to green your wardrobe as it will also reduce your carbon footprints.
Celebrate this earth day by green up your style quotient. Your fashion choices can also have a great impact on the environment and being a responsible human, we must make both our style & planet green.
Still confused about how to go green with your style?
Don't worry we're at your rescue. In this article, we've rounded a few easy ways to become eco-friendly when it comes to fashion.
Buy Organic Clothing
Always go for the clothing pieces that are made up of eco-friendly fabrics. Eco-friendly fabrics are toxic-free and do not emit carbon footprints in nature. By choosing clothes that are made in a greener way, you can easily green up your style. So, this earth day, look stylishly environmental-friendly with our earth day inspired eco-friendly love equals t-shirt.
Donate unwanted clothing
The next thing that one should consider doing is to give away unwanted clothing to thrift stores. Discarding old piece of clothing should be done in an eco-friendly manner and donating it to the needy ones is the best way to fulfill your obligation towards the environment & society.
Create your own style
Creating your own style is the coolest way to go green. When you choose to create your style & use a single piece of clothing in different ways, you can successfully lower down your carbon footprints in the environment. And, with love equals sassy t-shirts, you can always up your fashion game.
Support sustainable brands
Another great way to green up your style is by supporting sustainable brands. At love equals, we follow earth-friendly way while manufacturing clothing so by shopping with us you can play a small part in reducing the carbon emission.
Go for reversible clothing items
Another amazing way to go green with your style is by shopping for the clothing items that are reversible. This is a great way to green your wardrobe as you will have two separate clothing pieces in a single one.
Final Thoughts
So, these are a few easy and amazing ways to green up both your style and the world around you. This earth day, make sure to go eco-friendly with your style and fashion choices as small changes can make big differences.